In any business, one of the most important elements is branding. In this article we find out everything you need to know about branding in The Best Guide To Branding: Everything You Need To Know (February 2022).
Your brand encompasses a lot of things: your logo, your slogan, your font choice and colour scheme, even the way you package your products are all part of what makes up a brand.
"A strong brand identity doesn't happen overnight. You can't just pick a few colours and slap together a logo. You need to approach your design strategically. This requires deep thinking, a team with strong communication and design skills, and an intimate understanding of your brand."
The good news is that while this may seem intimidating, it doesn't have to be. With the right guidance you can move through the process effectively and produce a truly great brand identity. Luckily, we can provide that guidance.
Here, you'll learn everything you need to know about designing a brand identity, along with our best tips and tools to do it. 
What is branding?
Branding is the process or set of steps that one must take in order to make a name for themselves. It is an important part of a company's marketing plan. It is how your company, product, or services are presented and perceived by the consumer. In some instances, like Starbucks, or Coca Cola for example, a brand can be more important than the actual product itself.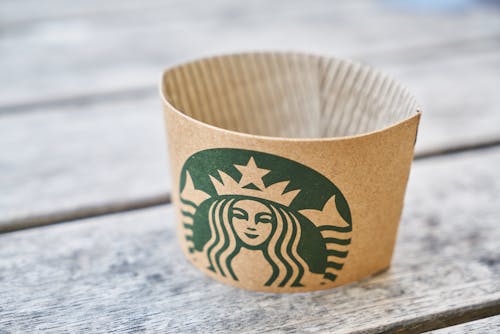 A brand should be unique and memorable, it needs to be instantly recognisable by consumers, and able to convey a message about the products or services that your business provides.
Why is branding so important?
A brand is the feeling a customer has about your company. It's the image that comes to mind when they think of you or your product. In order to build a successful business, it's important to develop a strong and appealing brand that speaks directly to your target audience.
Brand awareness only grows with time, which makes it especially crucial for small businesses to develop their brand as early on as possible. A strong brand can lead to increased sales and greater profit margins for your company.
Components of a brand
Every brand has its own personality that endures over time. The personality of a brand is defined by many components, including the visual identity, tone, and the overall look and feel of the brand.
Visual identity is one of the most important elements of a brand's personality. It includes branding colour, typefaces, logos, and icons. Every element should be well thought out to create a cohesive experience for users interacting with your brand.
The tone of your content also contributes to the voice of your brand. A brand voice should be carefully crafted so it's consistent across all platforms.
Your brand is your advocate!
Your business' brand is your advocate. Your brand is the face of your company to the customers. It represents all the promises you make and your values, culture, and mission. As a business owner, it's important to understand that the brand has great power — it can even help you in times of distress, such as when you are getting bad reviews or need to recruit new team members.
Your brand must be consistent across all marketing channels: website, social media, appearance, voice and tone on email, etc. You should have a strategy and plan for how you want your brand to evolve.
Conclusion:
Are you looking for a creative and professional design and marketing team to help with your branding project?
The Marketing Advisory Service are a full-stack design and marketing studio based in Sunderland, Tyne and Wear. We specialise in Brand Design, Website Design, Digital Marketing and Social Media Management.
If this sounds like something that could benefit you, then we would love to talk about how we can help! Contact us today for a free consultation. We'll show you why we're different from other design studios out there and prove that your business deserves better than what the big guys offer.
Let's have a chat, give us a call today on 01913670168 or contact us today for more information.